We use a two man team consisting of a UAV pilot and spotter. Data capture for inspections was completed using drones. Images were captured at various heights and angles to ensure the complete site can be inspected via a 3D model like the above example.
Previous proof of concept and pilot projects have successfully confirmed the use case for drone-based inspections to assist with geotechnical inspections.
Project Scope
Collect drone data from various locations
Create easy visualization for stakeholders to assess changes
Annotate and share findings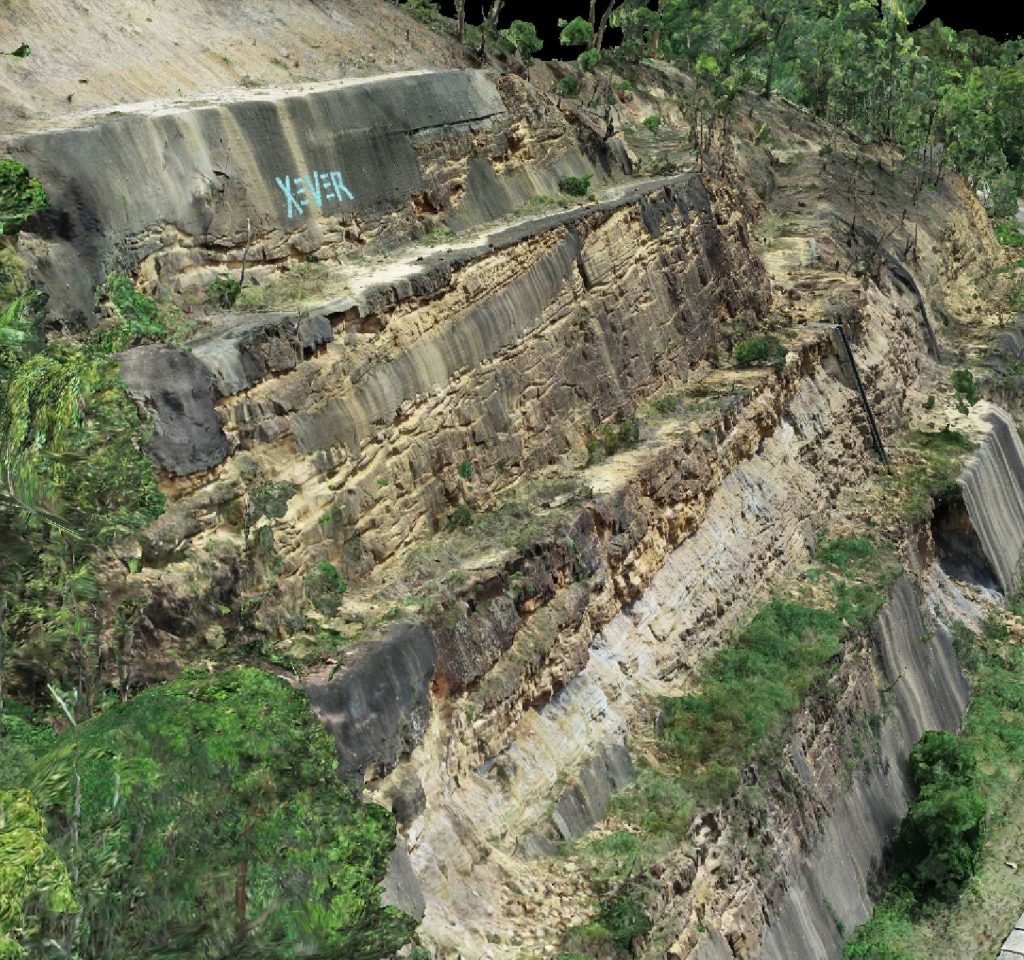 Geotechnical Drone Based Data Capture –
– Removed all employees from the danger zone
– Did not require a possession
– Did not require any employees to work at heights
– Did not disrupt customer commutes
– Obtained high quality data
– Reduced inspection time in half
– Had zero incidents or near misses
"To do a detailed inspection of cuttings is very difficult, as it's hard to get close enough, and of course there's the safety issue."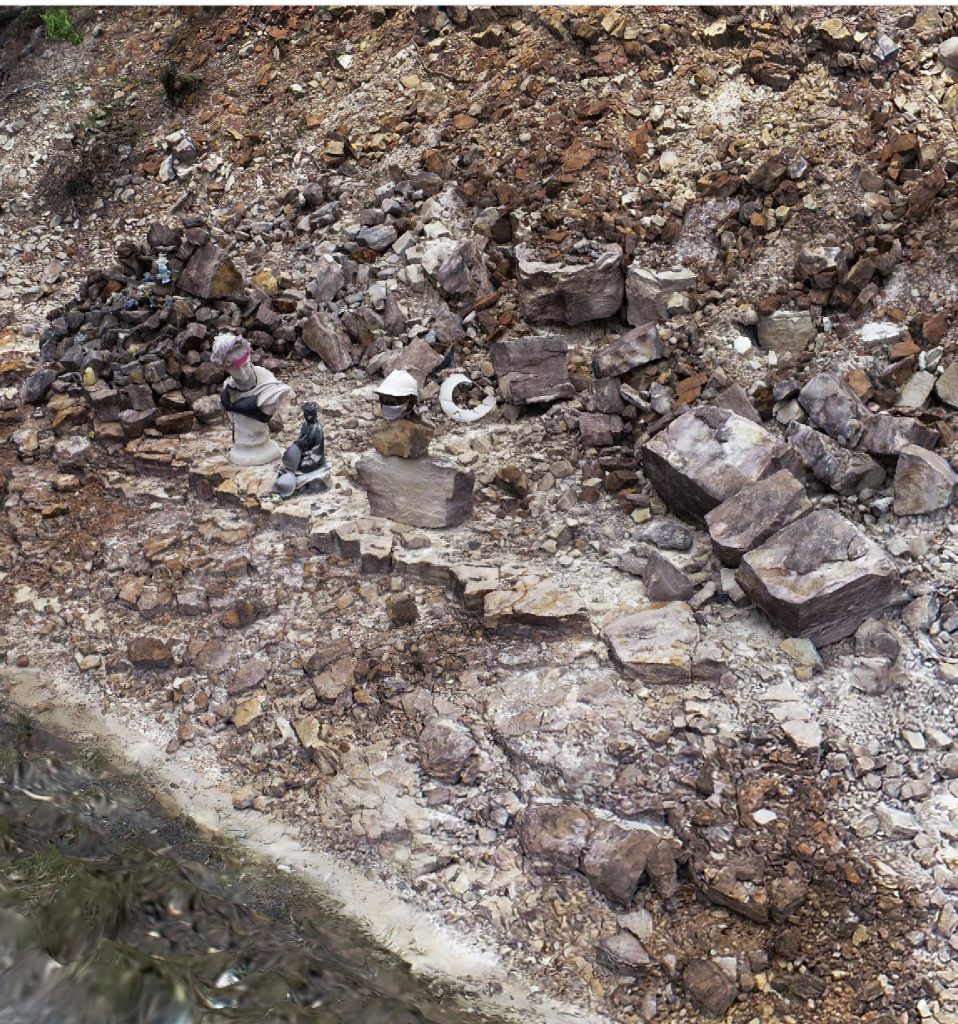 Safety:
All operation personnel will be located in the safe area outside the danger-zone, increase safety factor.
Zero disturbance to the rail traffic, no possession requirement.
Eliminate the usage of EWP, abseiling or other equipment which significantly reduce the work safety risk.
Efficiency:
Able to easily assess / inspect the site which are difficult to gain access or visually verified by conventional inspections.
Inspection time shortened.
Less personnel required.
Perspective:
Allows for more informed decision making. Access areas typically not available.
Annotations are able to be made on images/model and shared with key stakeholders.
Consistency:
Simple, repeatable views.
Images can be easily captured for the future comparison to predict the future issues.

---